Saskatoon Up Lighting Rentals - Wedding & Special Event Lighting Tips
---
---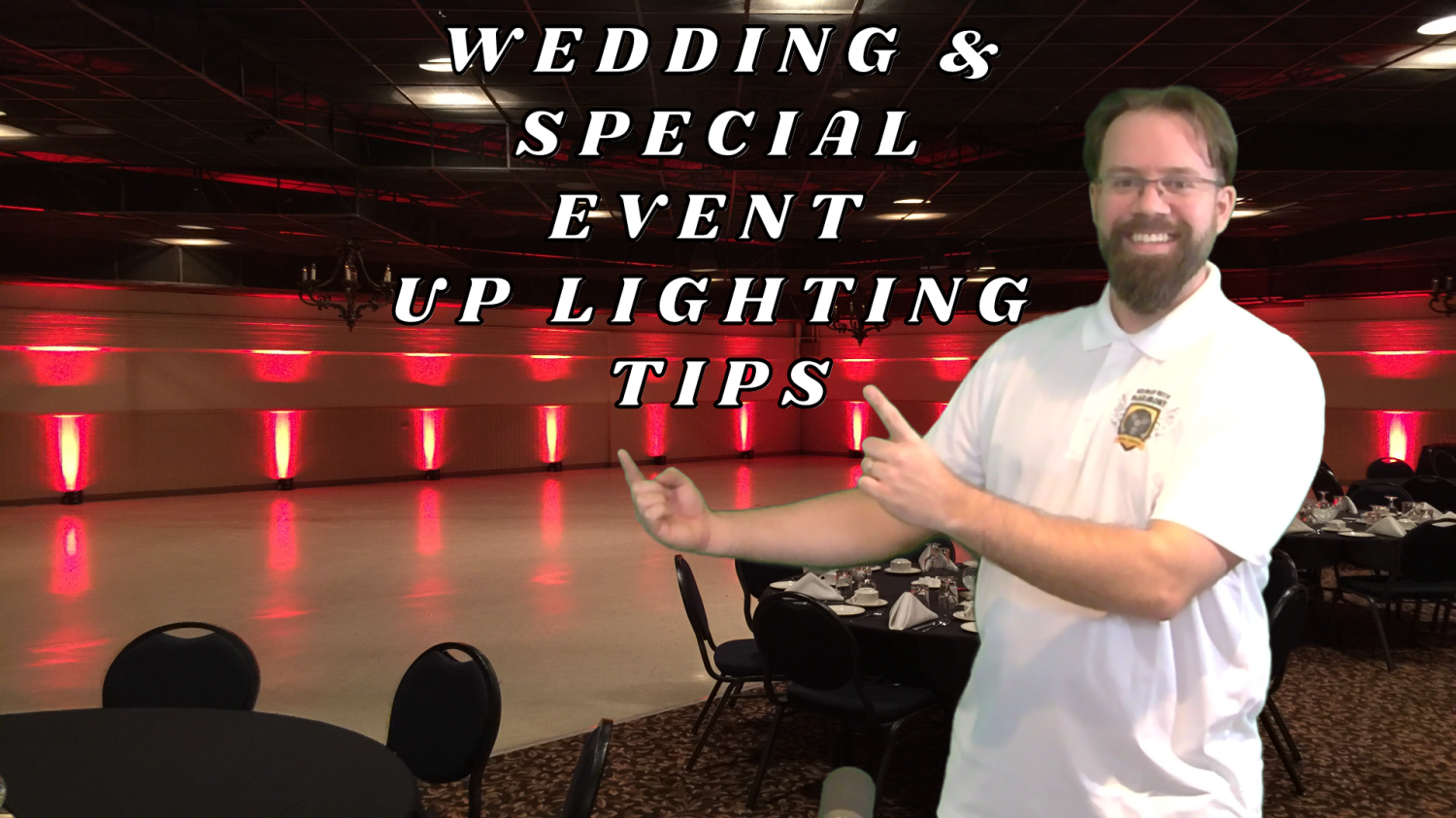 How to "Light Up" your wedding décor, pictures, and videos.
Many people don't realize the lighting options available or don't realize the importance lighting plays on the mood of your wedding. A lot of work goes in behind the scenes for preparation at any successful wedding. But running a successful wedding and blowing people away from the minute they walk in...is totally different.
LED lighting has changed the game and is now easier and more affordable than ever to create the right vibe in your ceremony and reception space. Up Lighting is one of the easiest ways to totally transform any space AND dynamically change the mood and vibe instantly. It allows you to dress up any budget friendly wedding, or make the fancy ones POP even more.
You can also match your wedding theme and colour, to tie everything in with decorations. Lighting can be custom designed per event space, per room, or sold as bundles of 4 or individually. Please contact us in the comments below and share your vision with us... and how we can bring your wedding to LIFE.


Up Lighting looks amazing in any space, but it looks the best in the following situations:
- High Ceilings
- Dark Rooms or Dancefloors
- Blank Canvas Walls or Lots of Drywall
-Accent Lighting to match your theme
- In place of spending money on decorations. Often lighting can replace

Things to consider
- Choose 1 or 2 colors. LED Technology lets you choose any shade
- Use Battery Powered Fixtures to eliminate cords & set up time.
- Use Wireless Control to Change Colors and dim the intensity which also eliminates cords & set up time
- Place very close to wall and angle the base in towards the wall
- Select Par Fixtures or Bar Fixtures based the coverage you want


For other really special effects, consider monogram lighting for pre-pictures or dances. Having first dance lighting and second dance lighting will ensure the spotlight is on the two of you and will help your photographer capture those special moments with adequate lighting.
If you are looking for unique wedding décor ideas, consider Armed with Harmonies, "Dance on A Cloud". "Dance on A Cloud" is an amazing way to have an unforgettable 1st wedding dance and will look amazing in pictures and videos. Armed with Harmony uses dry ice & no chemicals to create this magical effect. No Scent or smell, and they will not affect people with asthma, the elderly or conflict with food safety standards.
We have also seen people use special effects during the ceremony. Check out Armed with Harmonies "Indoor Sparklers" to add a the punctuation to your "I Do's". They last between 3 to 3.5 min and can be separated into smaller 5,10,15,30 second blasts. They can be used for any special moment such as a Grand Entrance, 1st Dance, Big Reveal Moments, Award Shows etc. They can be controlled remotely with a trigger. Adequate power on site required and heat up time about 1 minute.
Whether you are planning a DIY wedding or a wedding with all the bells and whistles, remember this is your day, and you can simply and easily set the mood of your wedding and enhance your pictures and videos for as little or as much as you want to spend. A reputable, experienced DJ service like Armed with Harmony, will be able to create the perfect ambiance for your wedding day.
---