Saskatoon Monogram Lighting Rentals - Gobos For Wedding & Special Events. Name In Lights Tips
---
---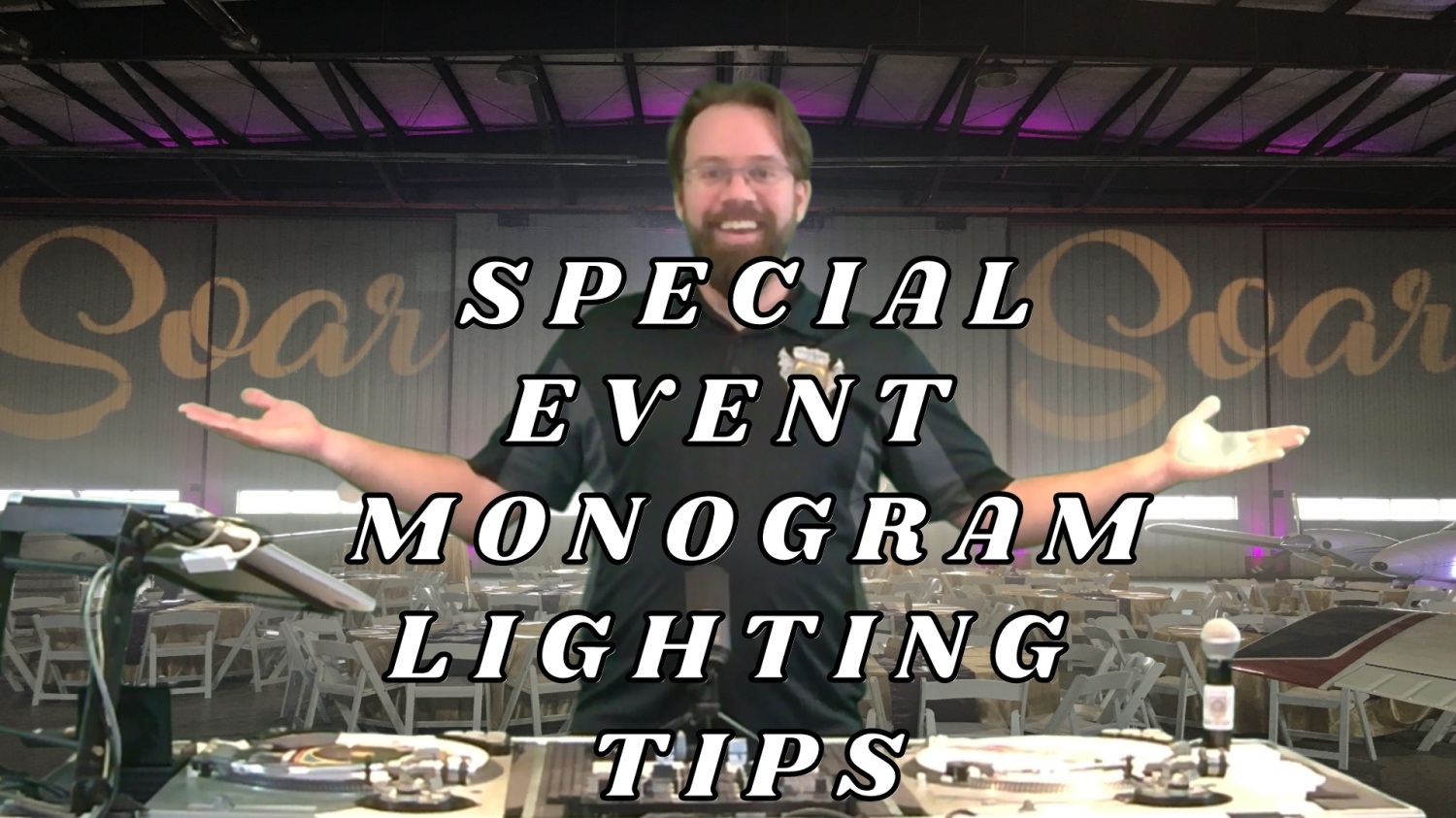 Lighting is one of the most impactful features you can have at your wedding, corporate/special event, or fundraiser. Lighting is a simple, time saving way, to dynamically change the feel of any venue space. A lot of time money and effort can be spent on other kinds of decorations that not so easily tie the theme of your event together.
Monogram Lighting is a great option to either, replace many other physical decorations, or compliment them. It can be any design or theme you want it to be. For example Beach & Ocean, Christmas, Halloween, Snowflake & Winter, Starry Night, Steampunk or Valentines Day & Love. Monogram lighting along with things like up lighting make for a simple, stress-free way to create the right feel of your next event.
Do you need help executing the vision of your corporate event, or fundraiser? Want to ensure your advertisers, brand, or company logo is seamlessly a part of your events décor, and tastefully visible during your event? This can also be used on a flat screen TV in a graphic design style or shot onto a dance floor or feature wall. Corporate monogram lighting ties the theme of corporate meetings and conferences together in a concise and professional way with little effort.
Perhaps you are looking for ways to execute the theme of your wedding? Are you wanting something that ties your wedding décor and colours together in a simplistically elegant way? Are you wanting decorations that require minimal set up and take down, but still make the whole reception magical and amazing for wedding photos? If so, then custom monogram lighting from Armed with Harmony is the way to go.
Try using custom monogram lighting to have your name in lights for an added wow factor for your guests and your wedding pictures. Save time and money on wedding decoration by incorporating projected floral, hearts or decorative patterns on walls, ceilings, or during dances. Add some well placed up lighting to create the right ambiance that ties in your wedding vision with little setup.


For optimum results
· In Projectors/TV's Use motion gobos .AVI video or .PNG Transparent image.
· In Lighting Fixtures Use glass gobos for intricate designs.
· In Lighting Fixtures Use metal gobos for simple designs.
· In Lighting Fixtures Avoid paper gobos, as it will look very poor.
· Blank Canvas or Feature Walls or flat/simply designed walls.
· Add Up Lighting with Colors to match your theme.
· In place of spending money on decorations.

See some of our "Motion Monograms" In Action In The Video Below
Consider the following when actually setting up your monogram lighting
· In Lighting Fixtures...Understand what throw distance is and how placement of the fixtures will need to be strategic
· Use quality stands to hold your lights.
· Set up in way that it doesn't shine in people's eyes or in a pathway
· In Lighting Fixtures, The brighter the fixtures bulb, the better the result
· The darker the room the more pop it will have
Check out Armed with Harmony's many lighting packages and show us, in the comments below, how you created an amazing event or wedding space with monogram or custom lighting from Armed with Harmony.
---