Trystan Meyers / Dj Anchor
Owner & Operator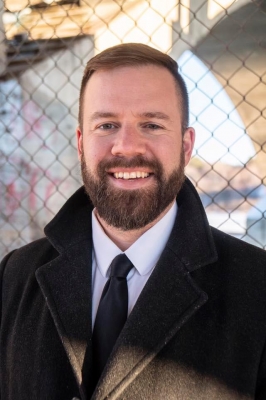 346 Assaly Street
306-881-9603
Website
---
Dj Anchor (of Armed With Harmony) is an innovator in the Dj industry; with over 3,500 custom audio/video remixes, his set's are exclusive, unique and always changing. In today's competitive dj world, many dj's begin to sound and look the same, but with 20+ years of adaptations to stay ahead of the times, Dj Anchor can truly say he stands apart from the crowd. Having a strong background in different types of Dj'ing: Video Mixing, High End Clubs, Commercial Radio, Festivals, Corporate, Special Events, Sporting Events, Weddings, Opening for Major Recording Artists, and Mobile, he is able to select the right music for the occasion. From Top40, Electronic, Hop Hop, Mash Ups, Reggae, Old School, 80's & 90's Dj Anchor can do it all with a unique flare.
Dj Anchor is also the owner of Armed With Harmony music services who specializes in proving great DJs, MCs, Photo Booths, Lighting, Sound, Audio Visual, Games Packages + More to all kinds of events. Wedding, School, Corporate and Nightclub. He manages 20 djs and their event schedules.

National Lacrosse League
2015-Current - Official DJ for the Saskatchewan Rush Lacrosse Club of the NLL.
Large Clients
- Official DJ for Calgary Stampede – Nashville North
- Official DJ For Mock Wedding & Numerous Other College Parties
- Official DJ for WE Day
- Official DJ For Rock 102 Spring Invasion
Radio Host, Music Director & Mixshow DJ
2008-2012 (Wired 96.3 Saskatoon, 104.9 The Wolf, 91.7 Regina, The Bounce Edmonton
- over 150 Live To Air's (broadcasts from the Club to the radio
- 600 mix shows (5:00 Traffic Jam on Wired 96.3
- Interviewed: Big Sean, Bun B, Jazzy Jeff, Far East Movement, Flav Flav, Fun., J Cole, Lil Kim, One Direction, Redman, Rick Ross, Warren G, Xzibit, Carly Rae Jepsen, Young Jeezy, Jadakiss, Machine Gin Kelly, Q Bert, Steve Aoki, Fat Joe, Kevin Rudolf, Z Trip, Avril Lavigne, Fat Joe, Chris Cornel, Nelly + More
Nightclub DJ
- 2001-2019 – Numerous large club residencies
- Las Vegas (Eye Candy, V Bar, Brass Lounge), Toronto, Edmonton, Calgary, Winnipeg, Saskatoon, Regina
- Opening DJ For: DJ AM, 2nd Nature, Steve Aoki, Bad Boy Bill, Congorock, Designer Drugs, Flo Rida, EMPD, Li; Kim, Ice Cube, T-Pain, Serani, Elephant Man, Jazzy Jeff, Q Bert, Mix Master Mike, Starting From Scratch, Method Man, Machine Gun Kelly, Jadakiss, Slaughterhouse, Eddie Haliwel, La Coka Nostra, The Eagles + More
Television
2012-2019 CTV Morning Live's #MusicGuru seen Tuesday mornings at 8:25.
Awards:
- Canadian Video DJ Of The Year 2012 (Stylus Dj Awards)
- 2009 Sask. Redbull 3 Style Champion
- Judge For The Juno Awards
---